the early bird catches the worm. We are happy to present you our big update v1.3.4 right at the beginning of the year. Look forward to new features and improvements of the KuNoMAIL Client and the Incredimail Importer!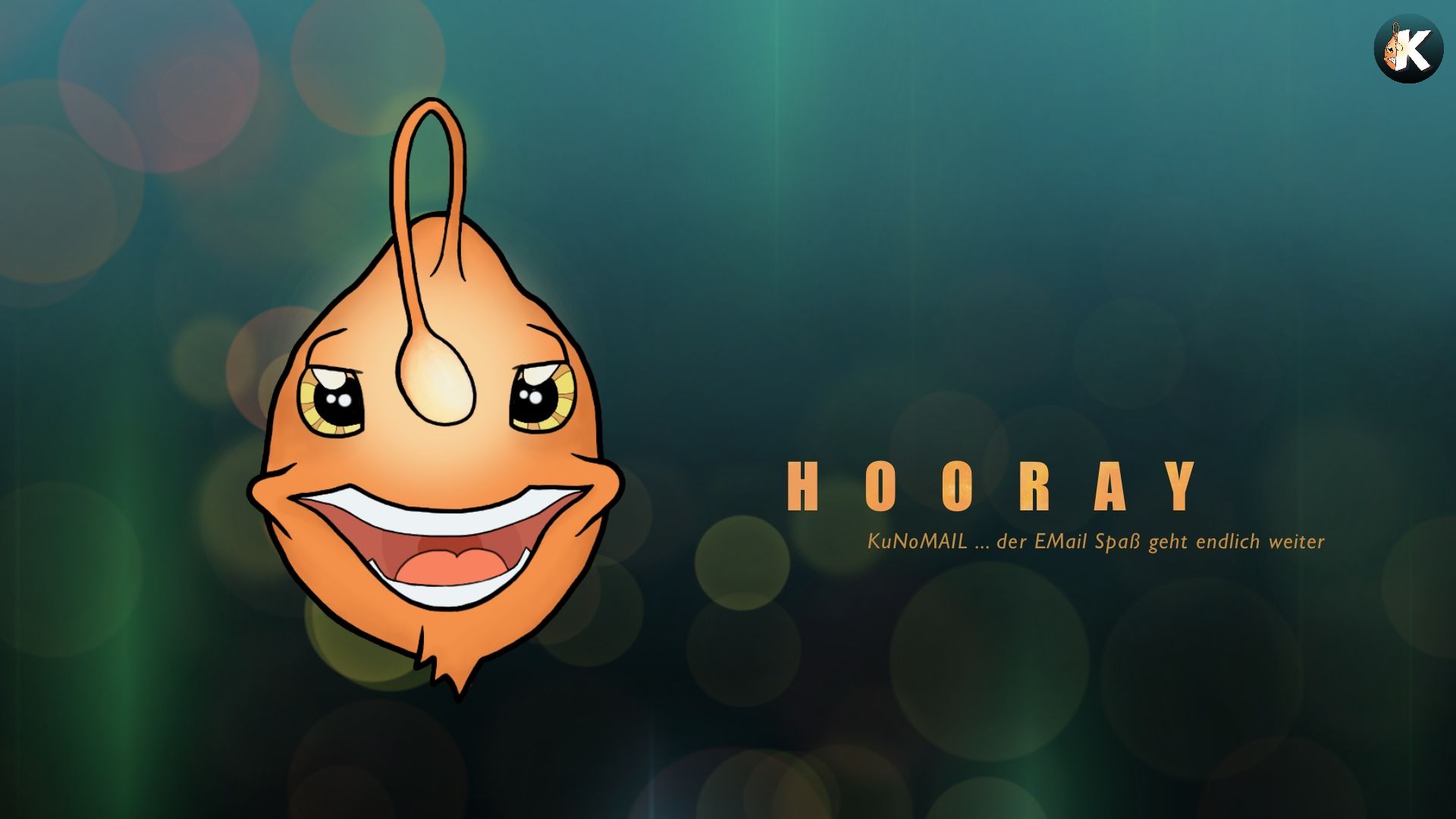 The following functions are available in the KuNoMAIL Client:
Drag & Drop of multiple emails into a destination folder is now possible.
updated functions are indicated by "blinking" menu items
Email drafts can now be set as "default draft" for new emails
Renaming of e-mail folders such as "INBOX" to "POSTEINGANG".
Additional fields in the e-mail overview ("Sender Name", "Recipient Name")
Double-click on an e-mail to open either the full preview or the e-mail editing mode
Customisation of the user dialogues ("Yes" , "No" , "Cancel" , "Continue")
Emails are now synchronised correctly (bug fixes)

These new features await you in the Incredimail Importer and the Media Centre:
Moving selected items via drag & drop to a user-defined destination folder
Improved view in the media centre for hundreds or thousands of templates (scrolling function and display of multi-column preview images - depending on the resolution and screen size!)
Incredimail Importer extension - import of animated images
Incredimail Importer extension - import of contacts via CSV file.
Import of several thousand templates possible
Optimisation of the preview images in the Incredimail Importer
General bug fixes in the Incredimail Importer
Soon we will publish new videos on the individual topics and explain to you exactly how they work. Take a look at YouTube or Facebook and subscribe to our pages. You will be notified automatically as soon as new content is available.

FACEBOOK

YOUTUBE

INSTAGRAM
Follow us there and find out immediately when there is news from KuNoMAIL.