our current update 1.5.4 is ready for you!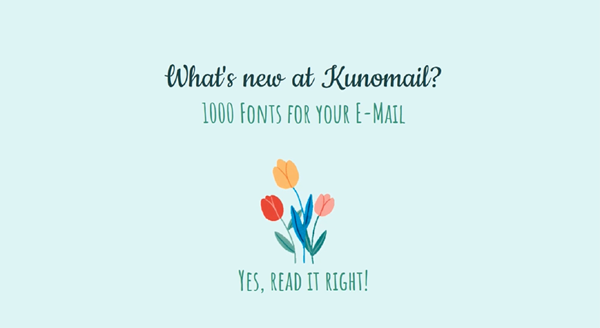 KUNOMAIL - 1,000 fonts for your email. The right font for your email for every occasion.
Our Franci explains to you here in this YOUTUBE video how it works.
There are of course innovations and some improvements that we have listed for you in the release notes. You can find this either during the installation or via this, as usual Link.
We are constantly improving KUNOMAIL for you and hope you like the current version. Here are the things that are in this update:
KUNOMAIL supports 125% screen resolution for enlarged fonts
E-mail folders can be automatically collapsed after starting
The time can now be activated in the 12 hour AM / PM format
Magic Editor "new document" now creates an empty document ...
Magic Editor format the font, font color and background color ...
additional audio formats -mp3 .mp4 can now be added to the e-mails ...
Optimization in the selection of the e-mail recipient
E-mail dialog can also be conveniently placed in the background using a pin
Import contacts from GMail (troubleshooting)
The "My Own" folders can be renamed in the repair tool
We have also updated the Incredimail importer. This can now also process the following formats:

Audio (*.ima, *.imw)
Gifs (*.imi)
Images (*.ims)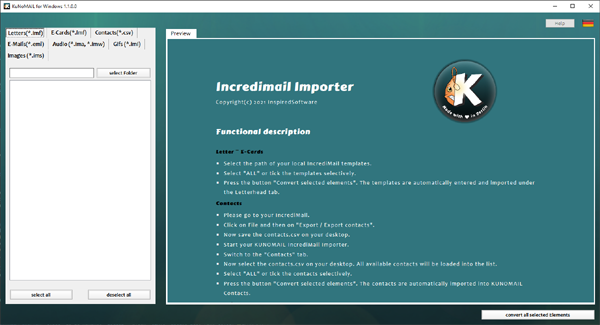 Follow us there and find out immediately when there is news from KuNoMAIL.