KUNOMAIL update 1.6.0 available!
This update further increases the stability and performance of KUNOMAIL.
The new interface "soft autumn time" is now available in the KUNOMAIL online shop.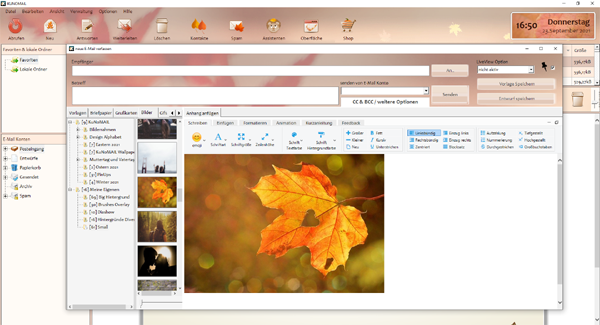 Fixed the following issues:
sending e-mails directly or in the background can be configured via configuration

Since some customers reported crashes while sending an email, we implemented an alternative method for sending emails. When sending an email, the user is informed directly of the status (the default). Alternatively, the email can be sent in the background, the status is displayed in the information dialog (date / time).

Email selection jumps to the first email in the grid if it is automatically marked as read

If an unread email was selected, KUNOMAIL marked it as read and then jumped to the "first" email in the grid. This has been fixed.

Extension of the active question dialogs

The e-mail template dialog can now be deactivated in the settings.

open an .eml or click on a mailTo: E-Mail link opens KUNOMAIL with license warning despite existing license

If an e-mail link or an e-mail file is opened with KUNOMAIL, an advertising window appears with the information that the test period has expired, despite the existing license. This has been fixed.
Our current KUNOMAIL function overview as a YouTube video:
(click on the picture to get to the video)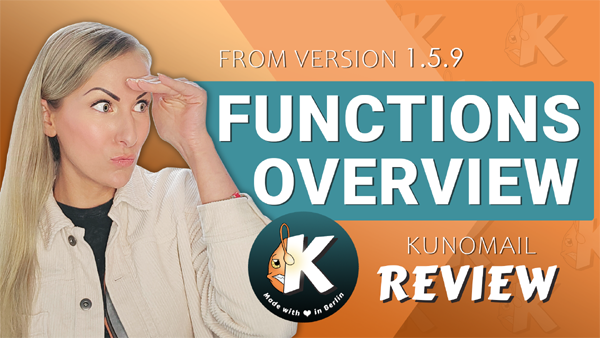 You can find more KUNOMAIL assistance on our YouTube channel: continue to the YouTube channel
The new interface "blush" is now available in the KUNOMAIL online shop.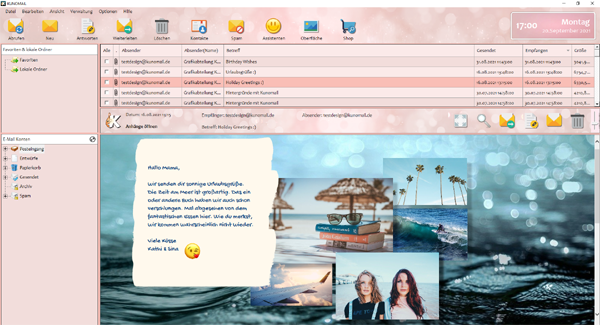 The new interface "cotton candy" is now available in the KUNOMAIL online shop.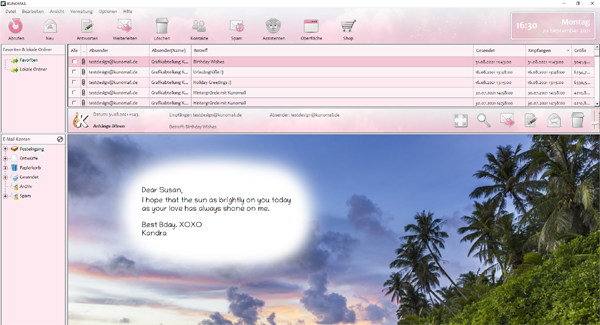 Subscribe to our channels and automatically receive information about your KUNOMAIL.